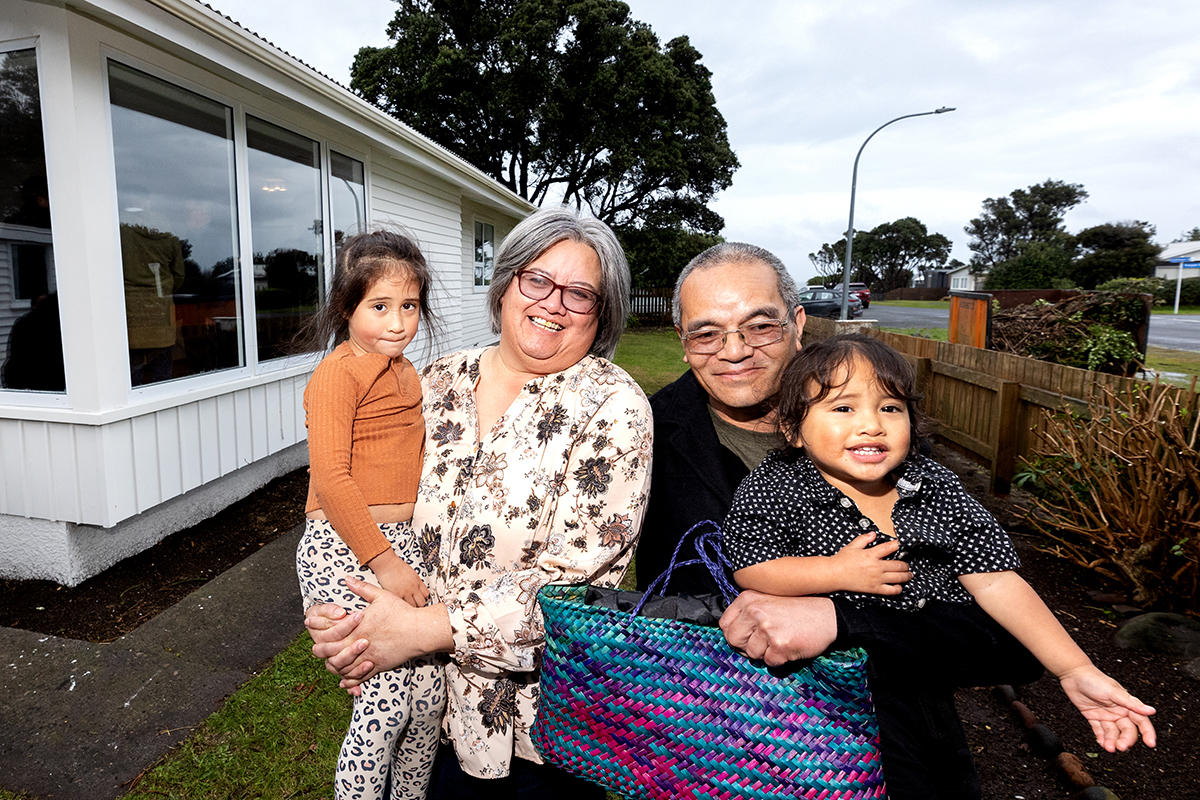 Ka Uruora takes great pride in Vicki and Dean's achievement. The path to complete homeownership was not without its obstacles, but Vicki and Dean faced each challenge head-on with unwavering determination.
Ka Uruora is very excited to extend our congratulations to Whaea Vicki and Matua Dean Wall on their outstanding achievement of outright ownership of their whare!
Whaea Vicki and Matua Dean were our very first whānau to partner with us through Shared-Equity back in 2021. Recognising the potential of this opportunity, they worked closely with Ka Uruora to co-purchase their whare. This enabled them to step onto the property ladder while receiving support and guidance from Ka Ururoa. In a remarkable span of time, they have diligently saved enough pūtea to buy out our share and now proudly own 100% of their whare.
As part of their partnership with Ka Uruora, Vicki and Dean participated in the Sorted Kāinga Ora financial literacy course. This kaupapa empowered them with essential knowledge and tools to improve their financial well-being. Through this course, they were able to identify issues impacting their financial stability. Armed with this newfound awareness, they committed to taking concrete steps to address and overcome these habits, laying the foundation for a stronger financial future.
Vicki and Dean understood that achieving their homeownership goals required a proactive approach
to managing their finances. During their financial literacy journey, they recognised that seemingly minor daily expenses, such as purchasing ice creams from the dairy for themselves and their moko, could accumulate and
have a significant impact on their ability to meet mortgage approval requirements. With a commitment to their
housing dreams, they made the decision to eliminate such expenses, redirecting those funds towards their financial goals and homeownership aspirations. To honour their accomplishments, we thought it was fitting to celebrate their journey with a wheelbarrow filled with their favourite ice creams, as a treat to share with their moko.
Vicki and Dean Wall's journey from shared equity homeownership with Ka Uruora to acquiring 100% ownership of their home is a testament to their perseverance, commitment to a brighter financial future and also the power of collaboration.
We are in the process of editing an interview with the Walls whānau as part of our video series, diving deeper into their journey from a life of renting to being home owners – keep an eye out on our facebook page for when that is released.