Using WhānauSaver alongside KiwiSaver is a fantastic way to maximise your savings towards a deposit on your first home.
---
How could it work?
In the example below, Tāne and Aroha are both working and earn a combined income of $75,000 per year. In only five years they are able to build up to $45,000 towards their first home deposit.
They have both signed up to WhānauSaver and contribute $2 per week each.
They both receive annual contributions from their Iwi
They contribute 3% of their income to their KiwiSaver scheme and also receive 3% contributions from their employers
They each receive the maximum Government Contribution to their KiwiSaver of $521 per year.
After they have been contributing to KiwiSaver for 5 years they are each eligible for up to $10,000 in HomeStart grants for their first home.
After five years, they have been able to build up to $45,000 towards a deposit for their first home.
(assumes investment return of 5% after fees and tax) 

Receive 3% contributions from employer (less tax)
---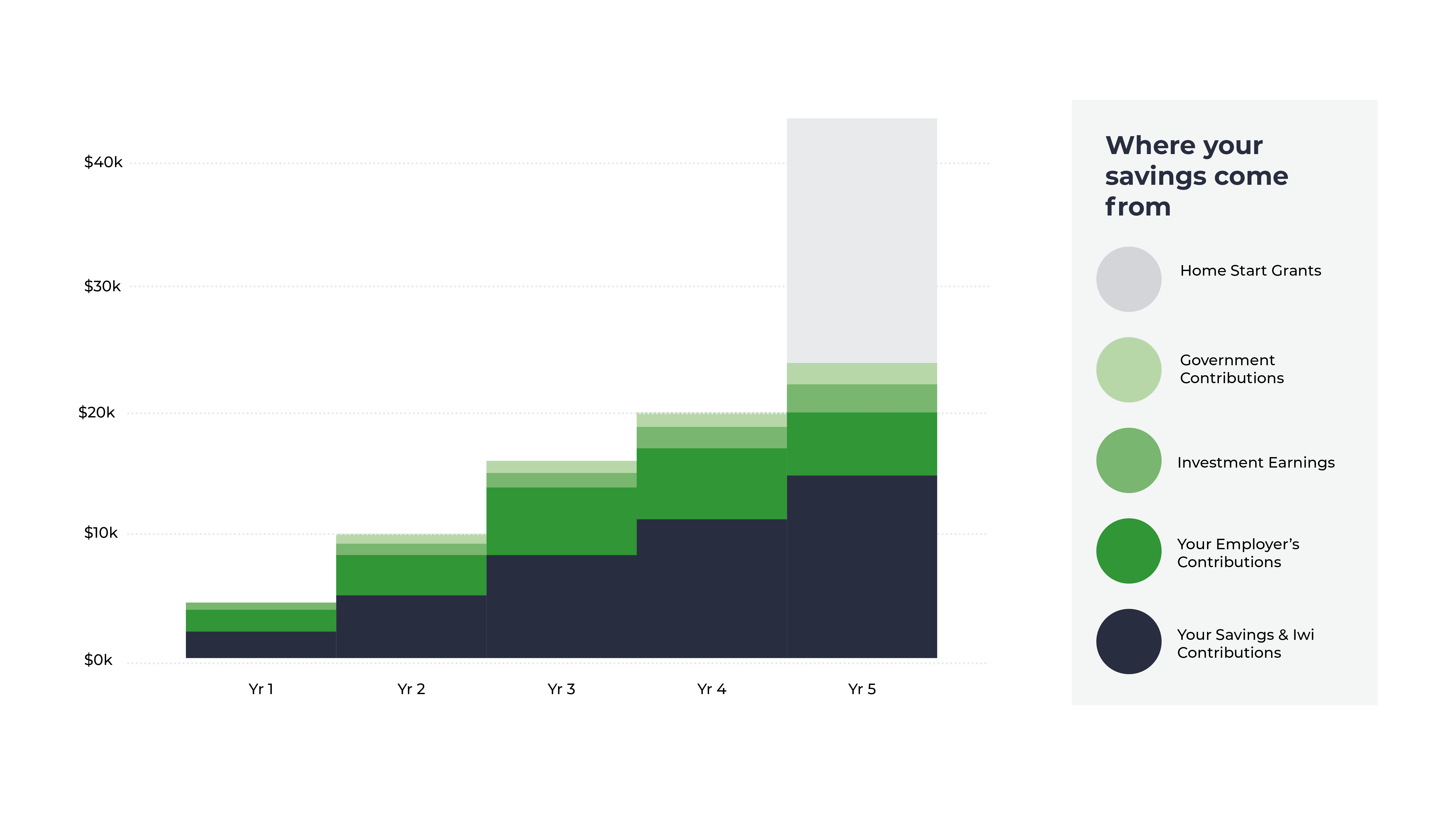 WhānauSaver is a great way to save for the future of your tamariki. By saving into a WhānauSaver account, your tamariki can also receive Iwi contributions and WhānauSaver earnings, maximising your saving efforts.
WhānauSaver accounts can be set up from birth, and your wider whānau can also contribute. 
If you start early, it only takes small regular deposits to grow a meaningful nest egg for the future of your tamariki. They can use their WhānauSaver earnings towards their Tertiary Education or as a deposit on their first home.
---
How could it work?
In the example below Wiremu's whānau set up a WhānauSaver account when he was a newborn.
---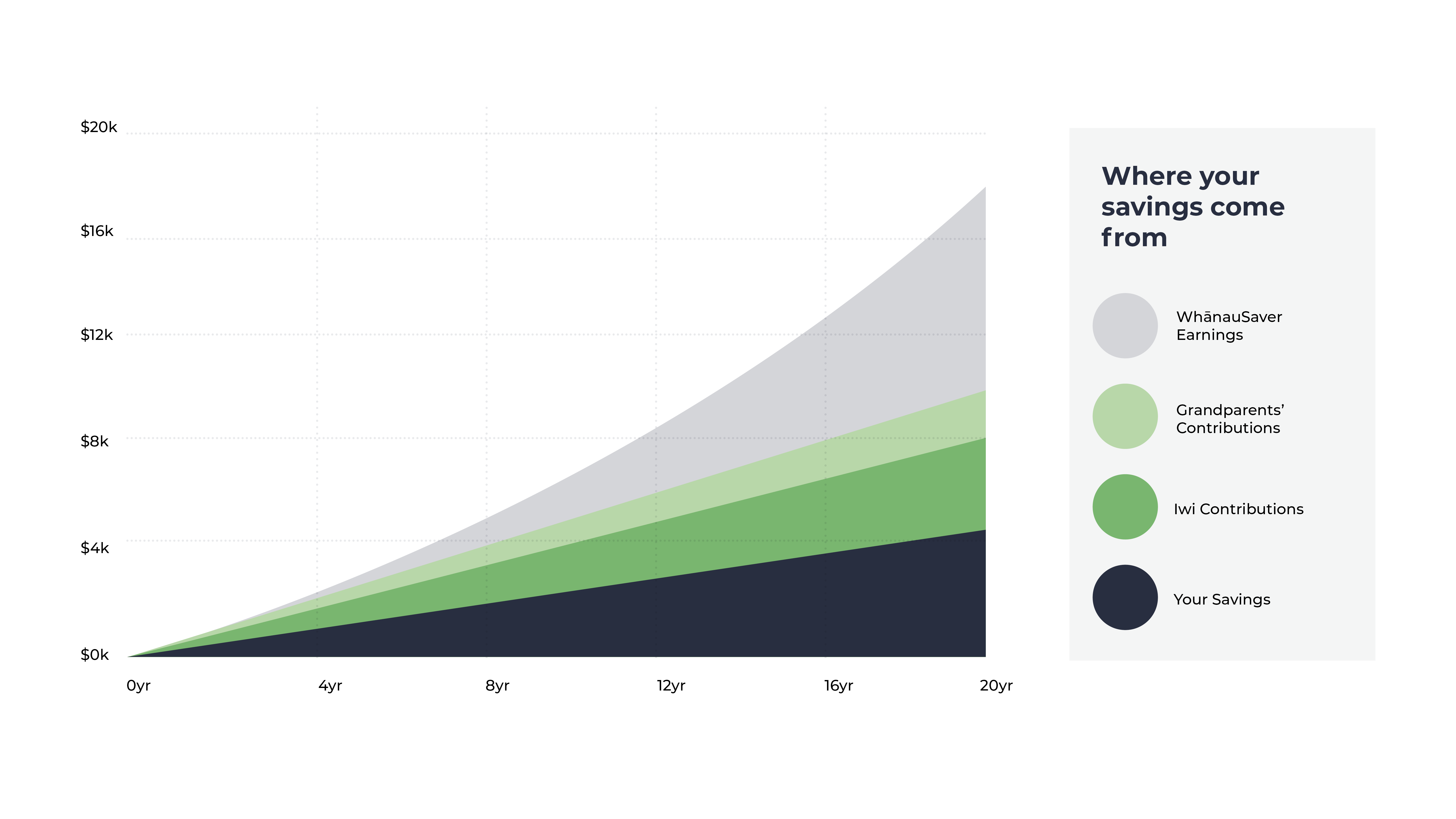 With WhānauSaver, you can withdraw your funds from age 55. That's ten years earlier than you can access your KiwiSaver funds. 
Similarly to KiwiSaver, you can also withdraw your funds in cases of death, serious illness or significant financial hardship.